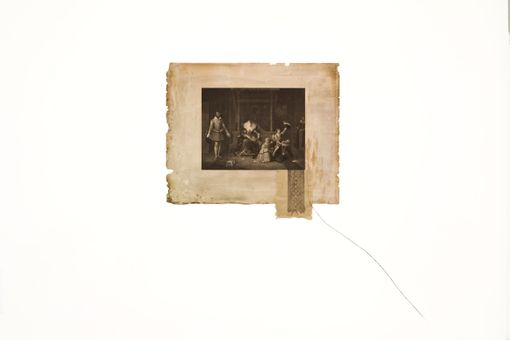 ..d'après Richomme, d'après Ingres, « Henri IV et ses enfants » /
..In according with Richomme, in according with Ingres, « Henri IV et ses enfants »

Ink Drawings installated on engraving + in situ intervention/ lead pencil
The intervention consists in a partial restoration of an ancient work and its updated version: a drawing on Japan paper reproduces the same pattern of the tapestry shown in the engraving, in order to let it go beyond the boundaries of the original picture.
Once the work has been installed, a pencil stroke acts like a seal.
The pencil stroke starts from a reference of Raphael's "La vierge à l'enfant" masterpiece that is enclosed in the work, and it continues on the picture and stops when it reaches the wall.