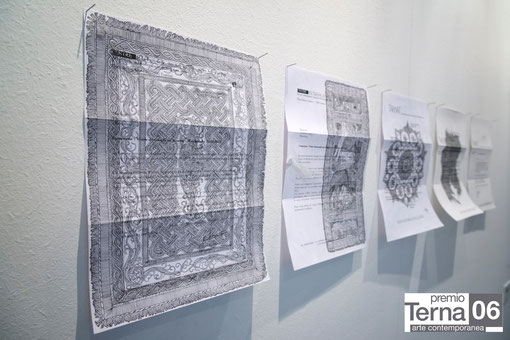 Refused projectS :
Drawing interventions on rejection letters, answers to scholarship applications for the "Bourse du Museé de la tapisserie et des arts muraux"; TAMAT Museum of Tournai.
Every year  The last rejected letters have been drawn and sent like Project proposition for the next years call for applications.
Years of the attempted participation : 2010-2011, 2011-2012, 2012-2013, 2013-2014, 2014-2015. 
This work is epistolary, referential and evolutive. The first 3 r. letters have been sent in 2013 for the 2013-2014 call for applications.
The 2014 answers was negative. I've drawn and sent the 2014 r. letter for the 2015 call for application.
the 2015 answers was negative.
But in the end of 2014 "refused Projects" wins the Terna Prize in Italy.